Earthquake Prediction
What would you do if you were given the knowledge that, in exactly 90 days, a huge quake was going to occur near you?
Would you have your retrofit checked or completed?
Would you get that automatic gas shut-off valve installed?
Would you secure your furniture?
Would you get the back-pack kit for your car?
True, we don't know that a major quake is going to happen in 90 days, but we DO know that it's coming, right?
So … what are you waiting for?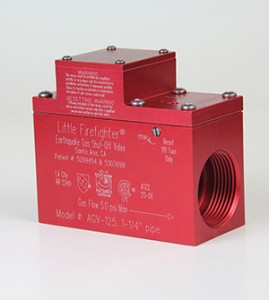 Maybe this is the time for you to help get your block, or your whole neighborhood, organized to have the automatic gas shutoff valves installed.  We have done many dozens of neighborhoods in the east bay.  Contact me – I can help you get started.
We've now installed over 3,200 gas shutoff valves.
Be Safe.
Larry Guillot
QuakePrepare.com
510-292-6571
email:  larry@quakeprepare.com