"I found Larry to be clear and thorough, with a genuine wish to be of service. I will be recommending him to friends." – Zara Wallace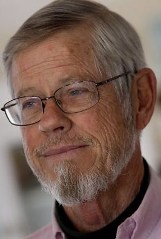 In my 30+ years as a general contractor/builder, the thing that gave me the most satisfaction was building new homes that people could move into and enjoy.
What prompted me to start QuakePrepare?  I've always felt the most fulfilled when I was helping people.   Prior to my becoming a builder/contractor, I established Big Brothers/Big Sisters of Austin, Texas (in 1971).    I served as Executive Director of that group for 7 years.
In my heart, my QuakePrepare business feels like a calling to be of service.  I feel my knowledge of construction is being put to the best possible use:  helping others be safe.  I'm all about earthquake preparedness and earthquake safety.
"I found Larry to be very straightforward and candid, but without any scare tactics. He has a friendly and gentle manner." – Christa Dahlstrom
I don't know when I've had such a good time working – when I finish an earthquake consultation, I have this wonderful sense of well-being.  I know I've given a family information they can use to protect themselves and, in some cases, even save their lives.
My education has come mostly from the well-known school of hard knocks, but also includes an undergraduate degree from the University of Texas at Austin, as well as an MA, also from UT, in management and psychology.
"I really liked him. He doesn't come across as one of those experts who makes you uncomfortable with their superior knowledge. I was very comforted by his experience in construction."  – Brian Alcorn
A few years ago, I completed a year of volunteer work delivering Berkeley Meals on Wheels, which I greatly enjoyed. My wife and I live in Napa county, near our three daughters, son-in-law, two extraordinary grandsons, and a beautiful granddaughter.
If you have questions, or want more information, we invite you to Contact Us.
Also, you may want to get my free QuakeTips.
I'm a licensed general contractor, and my California license # is 953924