You're in your car when a serious quake hits.  What to do?
Carefully get out of traffic and stop. 
Stay in your car. 
Keep your radio on.
Don't stop if under or on a bridge, under trees, light posts, power lines, or signs
If you resume driving, watch out for problems with or on the road. 
Never drive over a downed power line.
Get an emergency back pack kit for your car and have a comfortable pair of walking shoes in your trunk.  And a little extra water.  Expect roads to be impassable and be prepared to be walking home or to a shelter.  Expect after-shocks.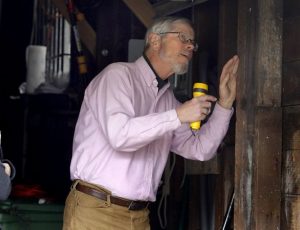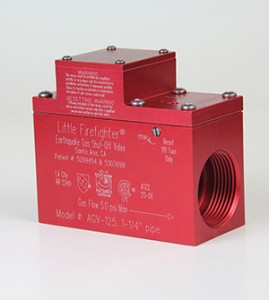 The Little Firefighter Automatic
Gas Shutoff Valve
The Little Firefighter automatic gas shutoff valve.
And speaking of HOME, if you want it to still be there when you get back, have us install an automatic gas shut-off valve and have your retrofit checked.
Be safe.
Larry Guillot
510-292-6571
email:   larry@quakeprepare.com